What is Sylvanian Families?
The Sylvanian Families toy series for children aged 3 years and over has had a long and international history.
Sylvanian Families originated in Japan back in 1985 and this iconic 80?s toy is still played with by a second generation of fans both there and in the UK. Today, Sylvanian Families figures can be purchased in roughly 50 countries. They have been available in Germany and Austria since 2011.
The story of the Sylvanians is just as cute and sweet as the animal figures themselves: They live in an imaginative world deep in the forest in the Sylvanian Village. Each character is unique and has a name, hobbies and even a profession depending on their age. The main character is the cheerful little rabbit girl Freya Chocolate, who wears a red polka dot dress.
Sylvanian Families is based on the three principles of nature, family and love. These principles are well known to children, meaning there are absolutely no limits to their creativity when playing. Social interaction and role play skills are promoted when playing with Sylvanian Families.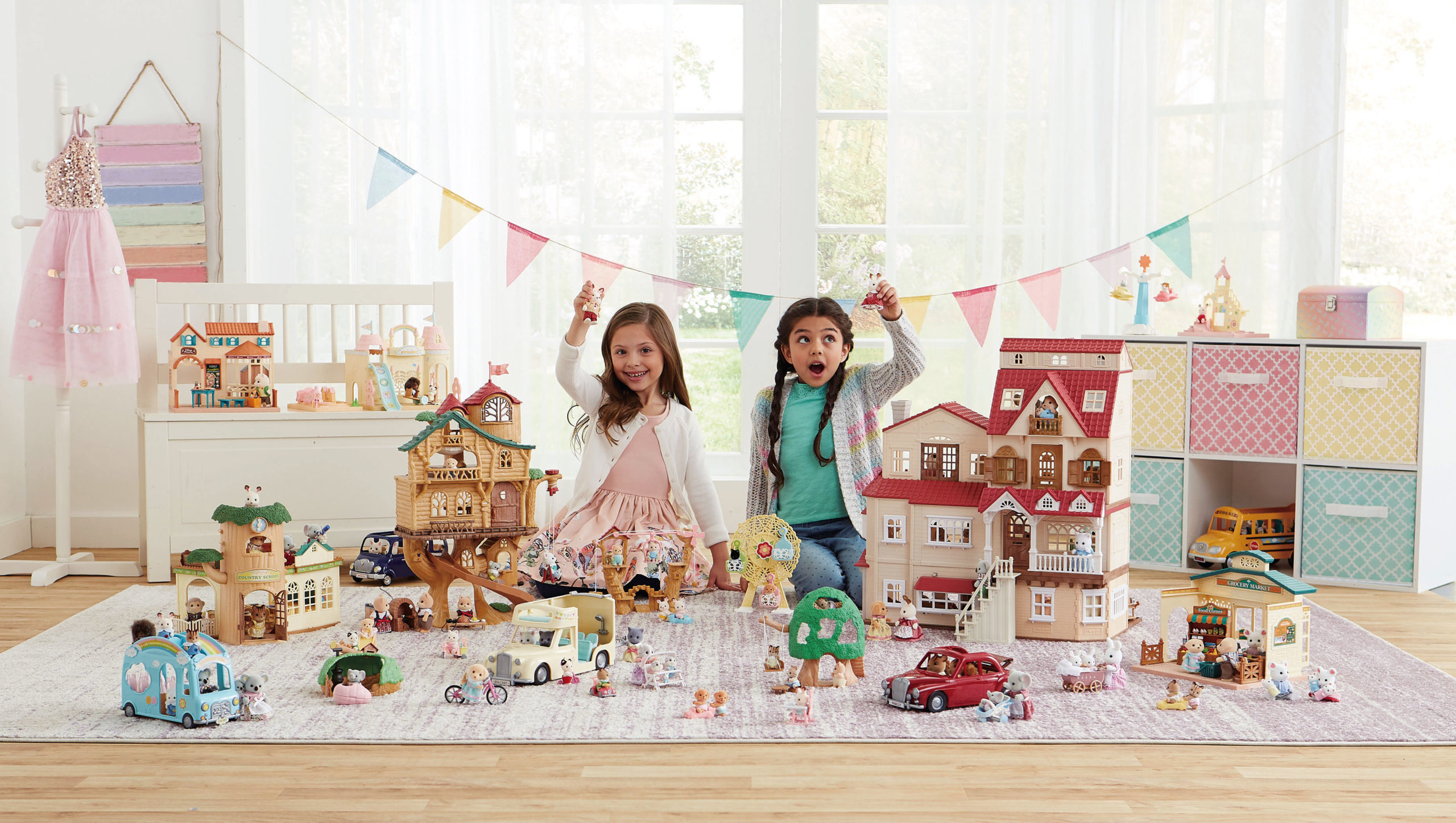 Which products are available?
The world of Sylvanian Families is huge. It features an array of categories such as figures, baby collectibles, homes, shopping, vehicles, school and nursery, holidays, towns and so much more. The spacious homes can be filled with lots of accessories and furniture sets, including living rooms, bedrooms, playrooms, kitchens and bathrooms.
The numerous accessories come with many lovingly created details and features. For example, the toilet flushes just like a real one at the touch of a button. Further, new features can always be discovered in the homes and vehicles. The houses are designed to be interconnected, thereby creating an even larger world of play. The Bluebell Seven Seater Car, for example, can be turned into a camping car in next to no time. All you have to do is remove the seats and place the furniture from the Cosy Cottage Starter Home inside the vehicle. Similarly, the pink Family Picnic Van can be combined with the Bakery Shop Starter Set to transform the vehicle into a mobile bakery.
The family sets always consist of a father, mother and at least one child. The velvety soft Sylvanian Families figures are between 4-8 cm tall. Each figure has a moving head, arms and legs. The high-quality and wonderfully detailed clothing is very easy to take off and put back on again. As the cute little animals are gender-neutral, each figure can be whatever it wants to be.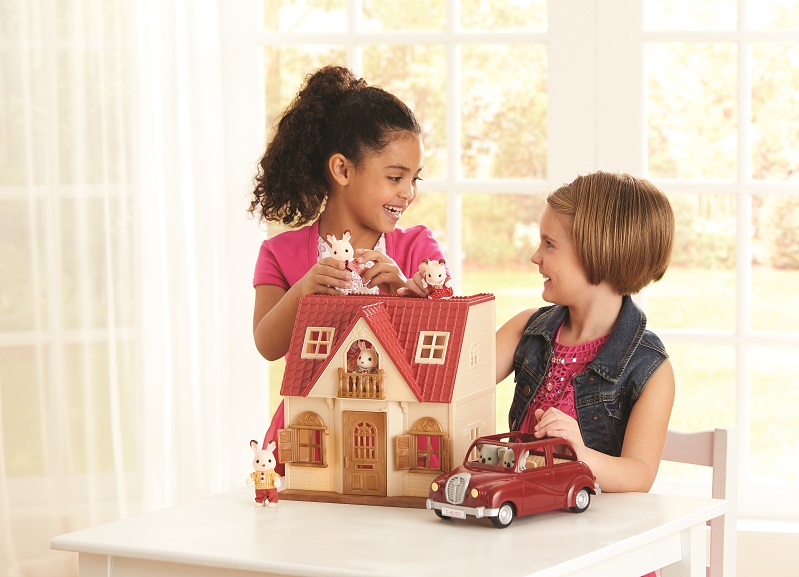 Why is playing with Sylvanian
Families so special?
The many lovingly created and authentic details of the enormous Sylvanian Families world of play, on a scale of 1:23, make the hearts of children and collectors beat faster. Children can make up their own exciting stories and re-enact scenes from everyday life. This gives them a great opportunity to practice their social interaction and communication skills.
The fine motor skills and creativity of children are also promoted when playing with the 4-8 cm tall figures. Further, the velvety soft miniature animals have a positive impact on sensorimotor functions.